The Region of Western Greece stands with every citizen by offering a psychological/social helpline.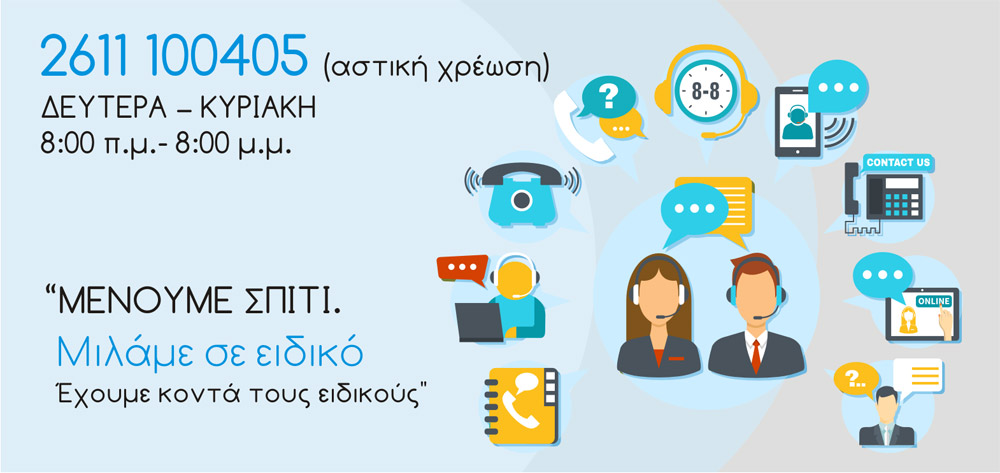 The helpline operates from Monday to Sunday,08.00 to 20.00.
It offers psychological support and general information services, thus establishing a means of bidirectional communication and support for citizens in need of solving a problem regarding the ongoing pandemic.
n particular, a citizen can take advantage of the following services:
Each psychological support request is addressed by specially trained and licensed staff. .
You may contact the helpline via email, by sending your request to This email address is being protected from spambots. You need JavaScript enabled to view it.. A specially trained and licensedrepresentative will respond to your request.